LIVE IN RIO DE JANEIRO
NOW COMPLETE, INCLUDING TWO FINAL MISSING SONGS !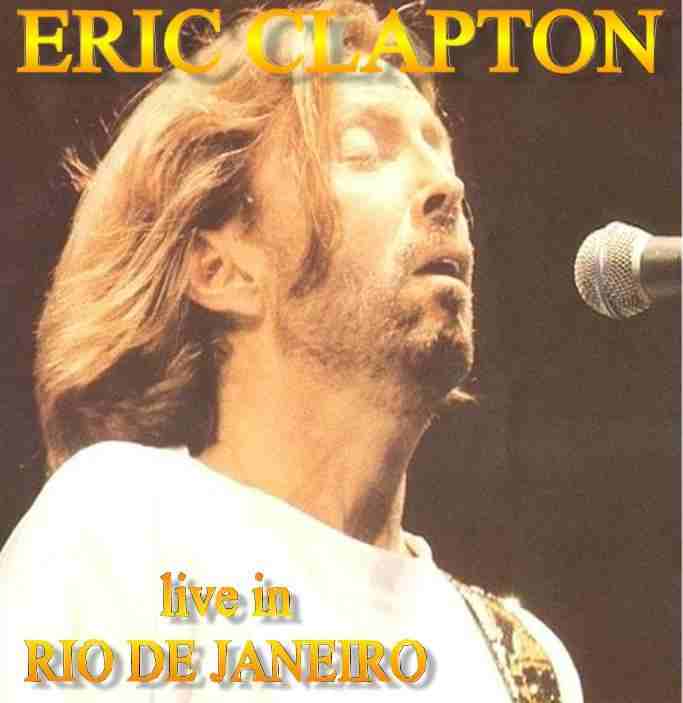 ERIC CLAPTON - Live in Rio de Janeiro - ECBTC 001 - SB 4
October 7th, 1990
This a private production carried on by me and another Brazilian friend, also an EC aficcionado.

It`s a Mono Soundboard Recording. On January 2002 we have put our hands on another tape, now complete, including the last final missing tracks, featuring a 20 minute rendition of "Sunshine of your love" !
CD 1 :
1) Pretending
2) No Alibis
3) Running on Faith
4) I shot the Sheriff
5) White Room
6) Can`t Find my way home
7) Bad Love
8) Before you accuse me
9) Old Love
CD 2 :
1) Badge
2) Wonderful Tonight
3) Cocaine
4) Layla
5) Crossroads
6) Sunshine of your love